Miniature Galloway heifers, White Little Bull & Black Steer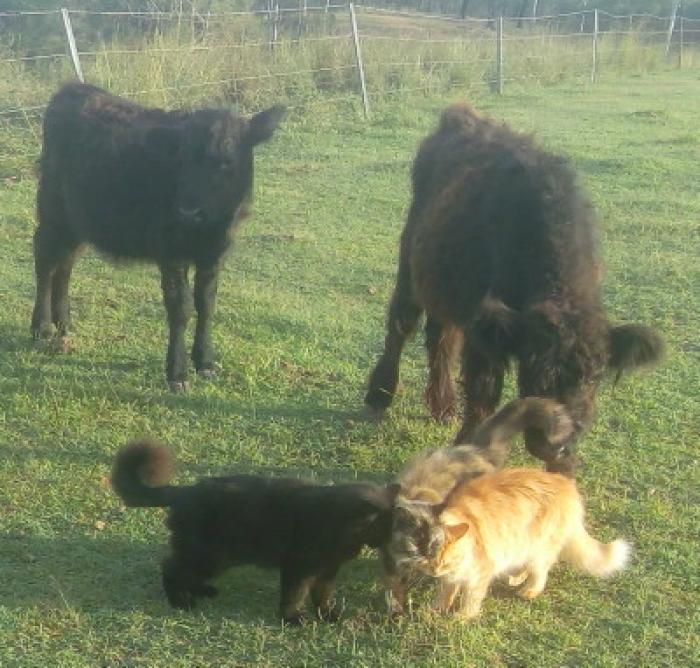 Posted by Valleycloud (Sunshine Coast region) on 14-Apr-20 03:01 PM AEST
To reply to this advertisement email karin@galloway.net.au
Please email me at

valleyclouds@minigalloway.com

We have 2 Black Heifer calves ( $1200each) as well as Miniature White Bull calf hand reared with Red Points for $1800 super cute Pets.

The Little Bull is suitable for breeding with the Little Heifers.
If they go as a package they will be $4000 for the 3 of them.

They are vaccinated with 7 in 1 as well as drenched with Cydectin.

We also have a Black Steer for $650 .

Or pregnant Cows with Outcross Bulls, feel free to ask and we can get a Package to get you started.

See some of our kids attache playing with my Cats, they are also use to our Dogs running around them.