Great Foster Cow available now in full Milk feeds 2 to 3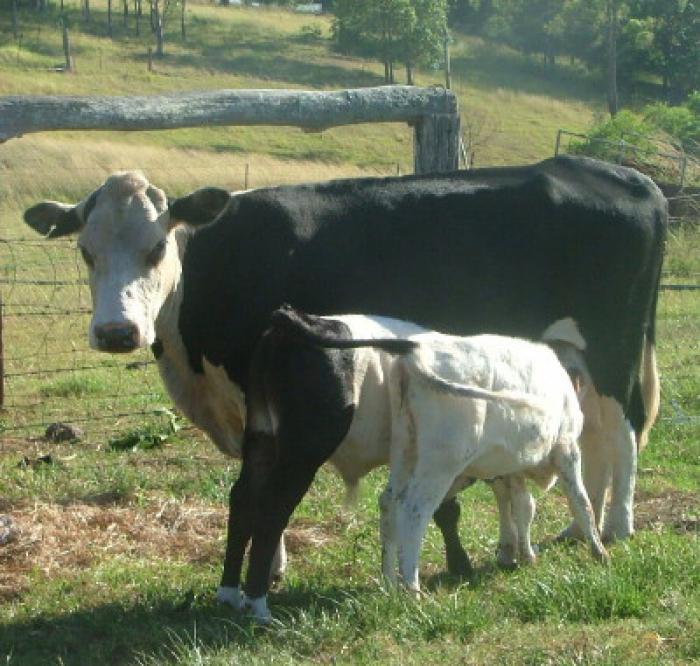 Posted by Valleycloud (Sunshine Coast Region ) on 19-Feb-21 05:47 PM AEST
To reply to this advertisement email karin@galloway.net.au
Please email me at

valleyclouds@minigalloway.com

We have a Foster Cow for sale about 5 now, has had 3 calves herself no problems at all.

Currently feeding 2 Foster Calves .
She is a medium sized Cow, Friesan Cross, vaccinated with 7 in 1 as well as drenched with Cydectin.
Ready to go in full milk to feed the next calves for somebody.

She is $2500 worth her weight in Gold for the Job she does.
Possibly back in calf as she is running with my white Galloway Bull

Calves in the Picture are not for sale.