Miniature Cattle in various Colours as well as Panda Cattle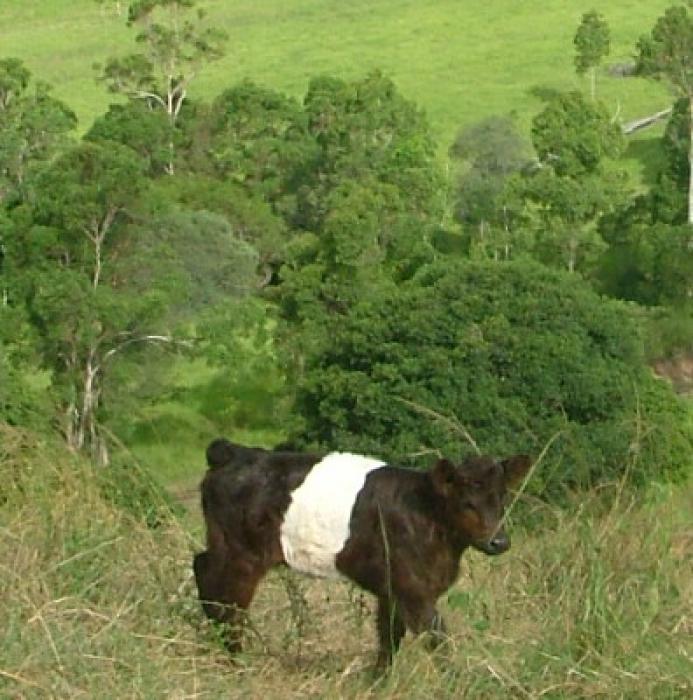 Posted by Valleycloud (Sunshine Coast Region) on 19-Mar-21 11:22 AM AEST
To reply to this advertisement email karin@galloway.net.au
Please email us at

valleyclouds@minigalloway.com


We have a few Miniature Cows as well as a Bull and a Calf available now.

If you are looking at doing very tiny cattle these might suits you.

Chocolate Panda Bull about 3 years of age 86 cm at the Hip
$4500

Red Minature Cow with white Head, part of the Panda Programe in Calf to my Miniature Highlander( Poll) so calf should have no Horns and be tiny and very fluffy. $3500
Very quiet easy calving this will be her 3rd calf.

Chocolate Miniature Bull with white head and freckles. from Tiny Panda Bull 86 cm and mum was 90 cm at the HIP.
$2500 as a Bull or $1500 as a Steer.

Black belted heifer 6mths old $1800

White with Red Points Heifer $2500.

If you are looking at more than 1 we can do a Package deal.

For more Information and pictures feel free to email us.

We can help arrange transport at your cost as well .

All of them are drenched with Cydectin and vaccinated with 7 in 1.